One's bedroom should be an oasis to escape from the stresses of everyday life. Our group of companies can complete your dream bedrooms from simple furniture designs to more complex cladding, joinery and bespoke soft furnishings.
Take a look at a few of the bedrooms that we've completed in the past to get some inspiration!
Custom Headboard
This clean and modern design is mounted to the wall. It is a fully upholstered, custom headboard. View More

1 of 3
Mac Side Table
Solid Prime Oak desk with sprayed draw fronts.A classic silhouette made from pale oak. It features a single drawer and floating shelf. View More

2 of 3
Bianca Bed
A simple and elegant slip cover design with a generous flange seam detail. View More

3 of 3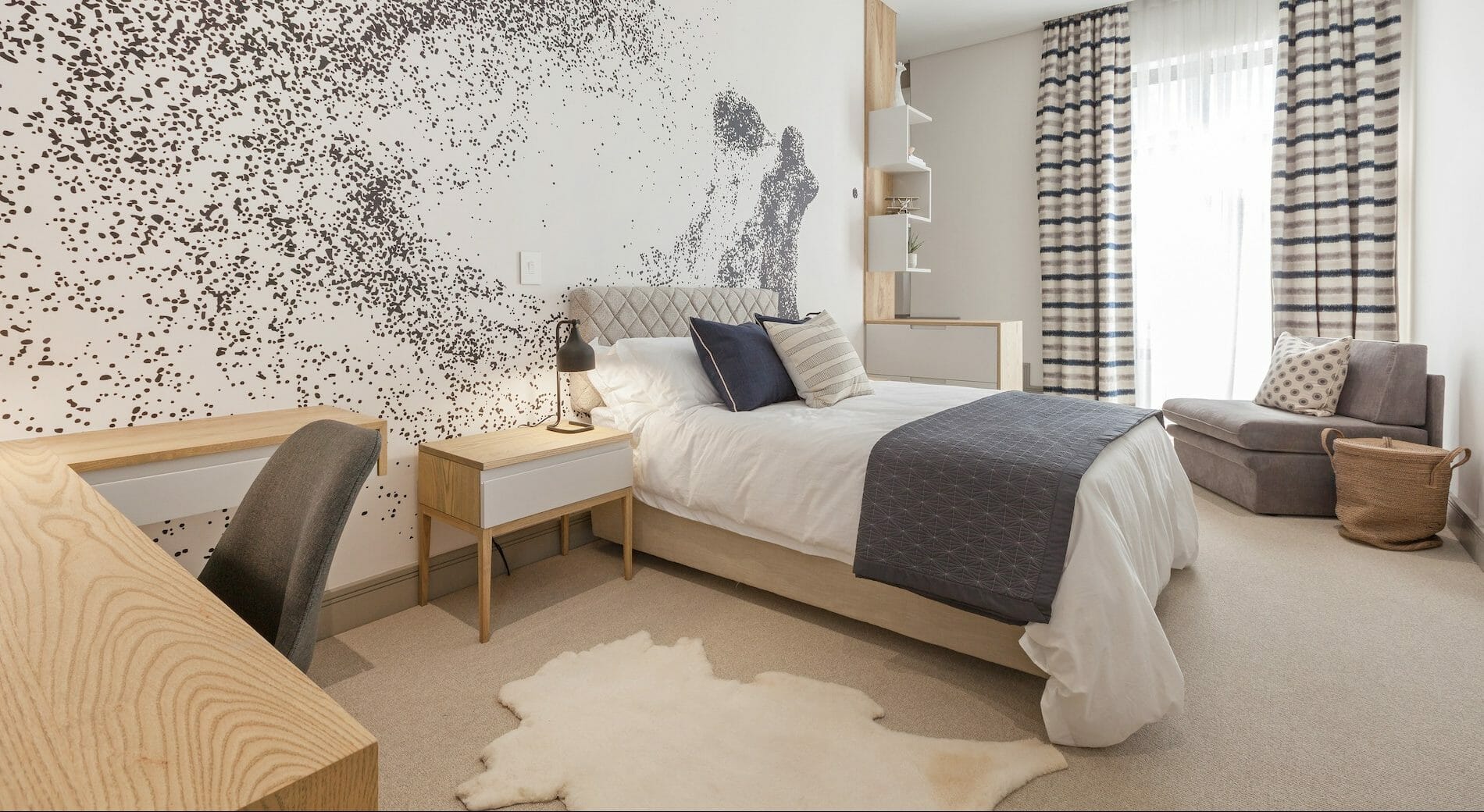 Oak Pedestal
This bedside table is made from solid Prime Oak and features a sprayed front drawer. View More

1 of 2
Prime Oak and Sprayed Desk
Solid Prime Oak desk with sprayed draw fronts.
A bespoke desk design made from Prime Oak that has been stained with a natural finish to enhance the beauty of the wood featuring sprayed drawers to match the bedside pedestals.
View More
2 of 2
Our Companies as Featured above