Our luxury wardrobes, walk-in closets and built-in storage solutions complete your overall bedroom design. Explore our variety of high-end wardrobe solutions below.
Valcucine supplies wardrobes from one of Italy's most sought after design companies, Porro. Their luxury, modern wardrobe systems have been designed with architectural detailing and fine finishes to create a timeless space.
Staying with our Italian brands, Eurocasa offers a broad selection of wardrobe options that are easily customisable. Their wardrobes make Italian luxury designs accessible to the South African and African markets.
Our local wardrobe manufacturers and joinery specialists, Spotlight Joinery, create bespoke design solutions through their in-depth service offerings.
Scroll through some of our completed wardrobes below to be inspired to create your own custom luxury closet.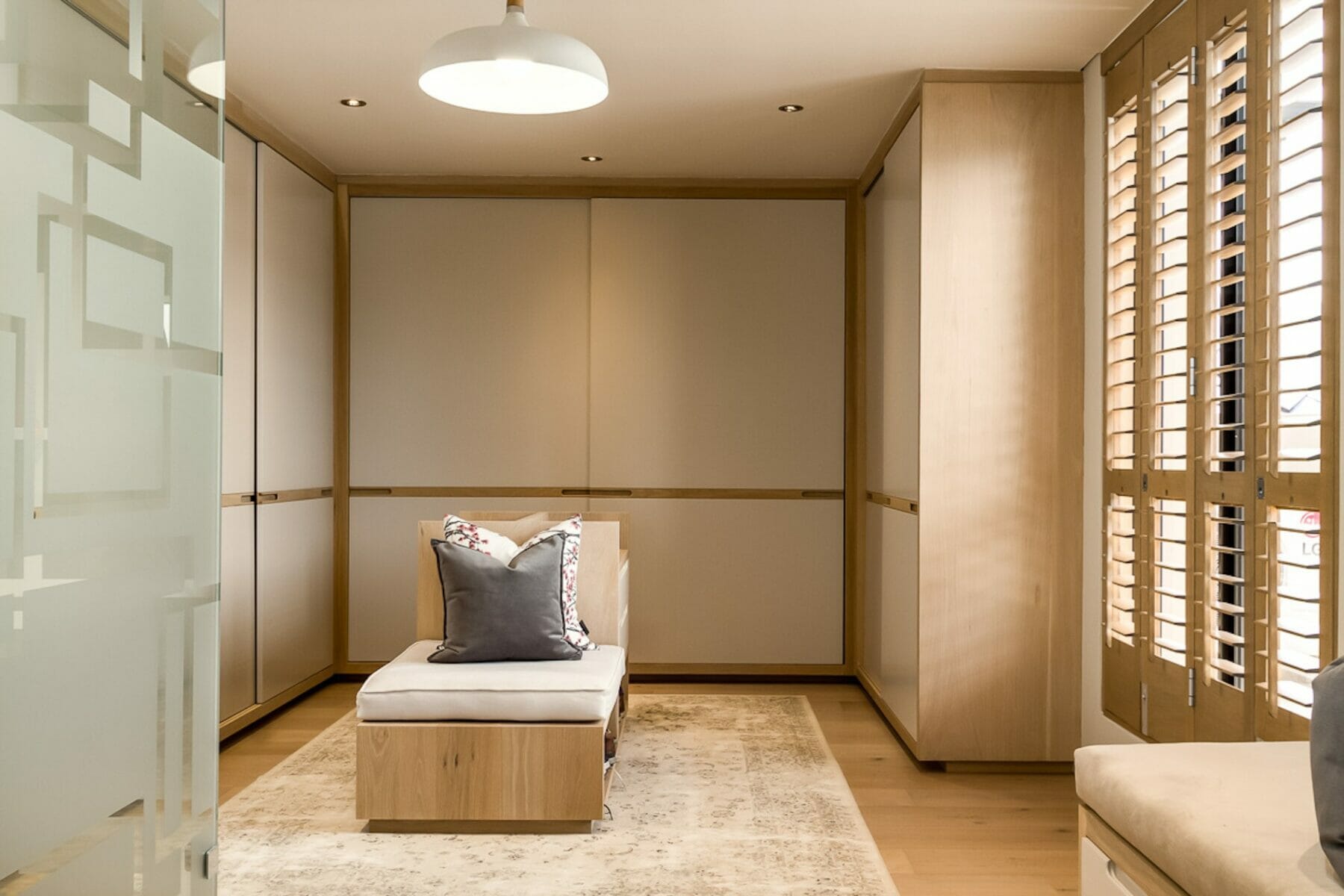 Walk-in Wardrobe
This walk-in wardrobe features doors that have been done in a Satin Duco and Solid Oak handle details. The Vogue sliding-door system is surrounded by an American Oak Veneer.
View More
1 of 2
Bespoke Bench
A custom bench made out of solid Prime Oak with drawers for extra storage, making it easy to put your shoes on in the morning.
View More
2 of 2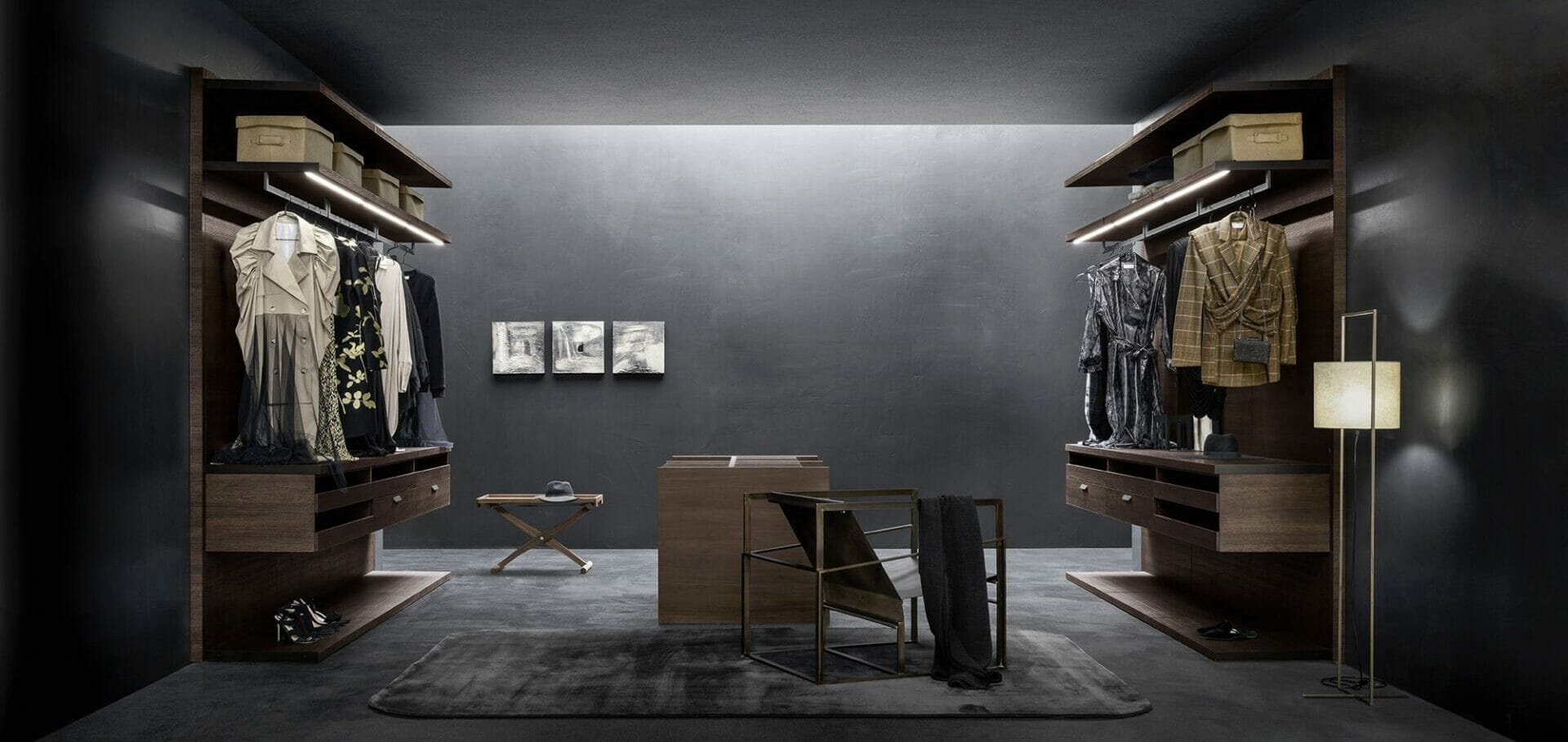 Pratico System
This design introduces the warmth and natural beauty of wood into the architecture of a room via wood panels to organise the space.
View More
1 of 2
Organised Divisions
Lack of vertical divisions between the hanging spaces, shelves and drawers gives an uncluttered feel to this walk-in wardrobe. It creates an openness, and the variations in height and length bring you great design flexibility.
View More
2 of 2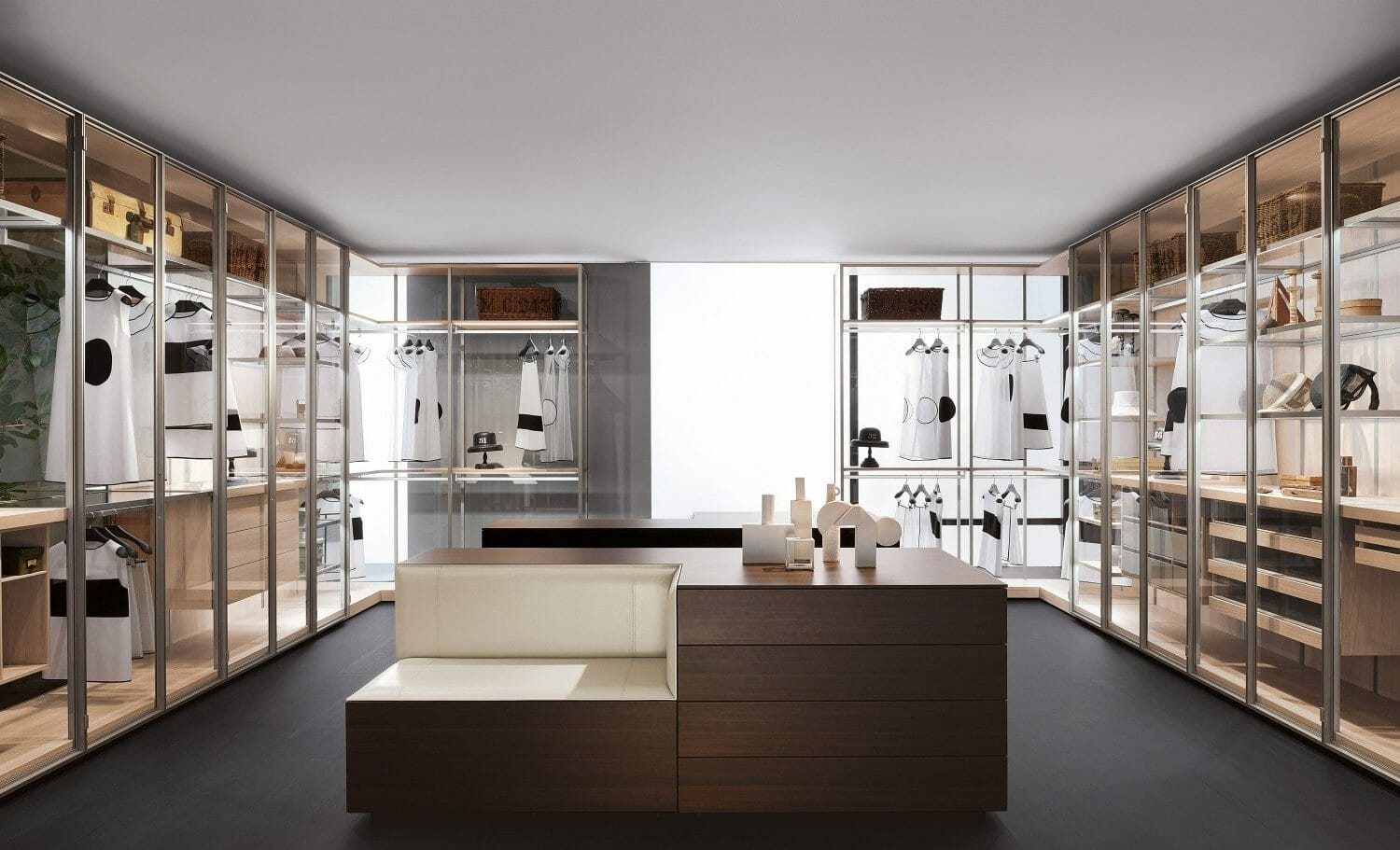 Storage Air
The Storage Air is a free-standing wardrobe that can be left open or closed with back panels that are available in glass. The internal arrangement is entirely bespoke to suit the individual clients functional and design requirements.
View More
1 of 2
Hub Island
This range of ideal compositions fulfils the storage needs of any bedroom, dressing room or living space. It features elegant wooden structures matching the different materials of the tops whereas the front panels are made either of wood, a folding technique or silk-screened glass with fine leather or marble detailing. 
View More
2 of 2
Aurora Wardrobes
This wardrobe is available with or without sliding or hinged doors at the request of the client. The internal finishes vary with a wide range of variety depending on the end design that the client is looking for. The highly customisable nature of the wardrobe allows for an array of internal accessories to be added for the best layout.
View More
1 of 3
Glass Doors
The glass doors are available in Stopsol bronzed glass or Fume black glass. It is up to the client's personal preference whether they would like the doors to be hinged or sliding and what height they would like them in to fit the dimensions of any space.
View More
2 of 3
Pull Out Trouser Rails
The pull-out trouser rails are a great way to utilise space effectively and are available in a dark titanium finish.
View More
3 of 3
Glass Glide Door
The glide doors offer a unique opportunitiy to choose from a fixed panel, doors that overlap or a dynamic design that lends itself to an open interior design. The doors are available in a smoke or transparent glass as well as reflex glass and wood. The frame that houses the door comes in a variety of finishes to suit the overall design aesthetic.
View More
1 of 2
Boiserie Wardrobe
The wardrobe is characterised by the distinctive wall panels that house the easily customisable interior structure of the open wardrobe. With no side panels or risers, it creates a seamless completed design with frontal interruption.
View More
2 of 2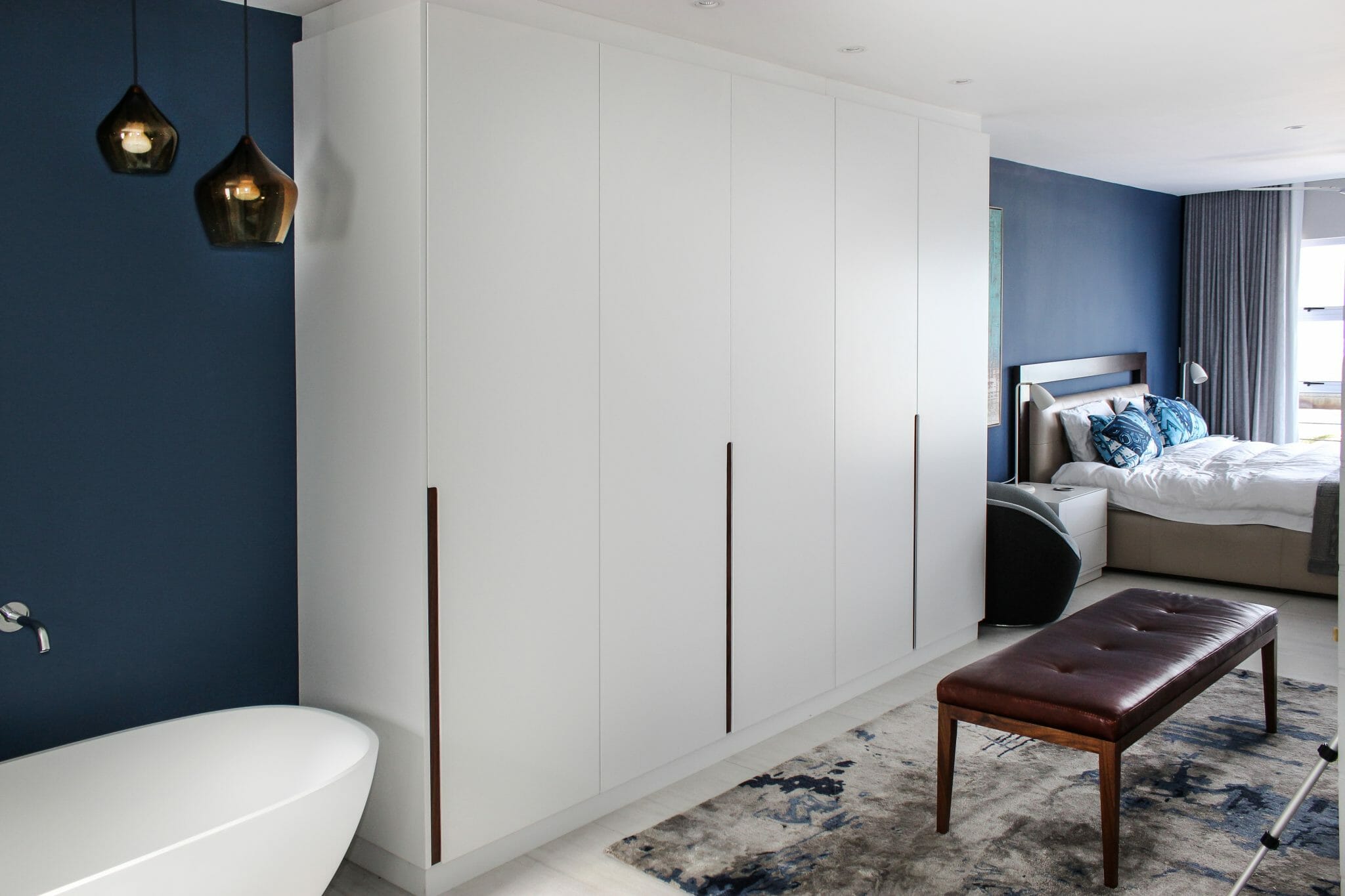 White Wardrobe
The Satin Duco cupboards feature reverse finger grip handles that have a Walnut inlay detail. 
View More
1 of 1